Home Remodeling for Herbster, Port Wing , Cornucopia , Washburn and Bayfield, Wisconsin ~ Bark River Remodeling
Experience
Bark River Remodeling has over 20 years home and commercial construction experience.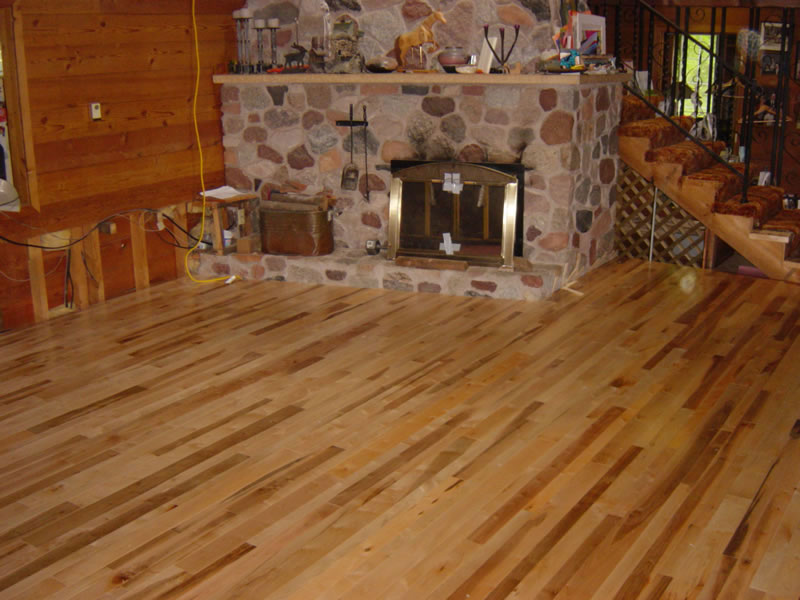 Why Choose Us?
Bark River Remodeling and Construction works for you.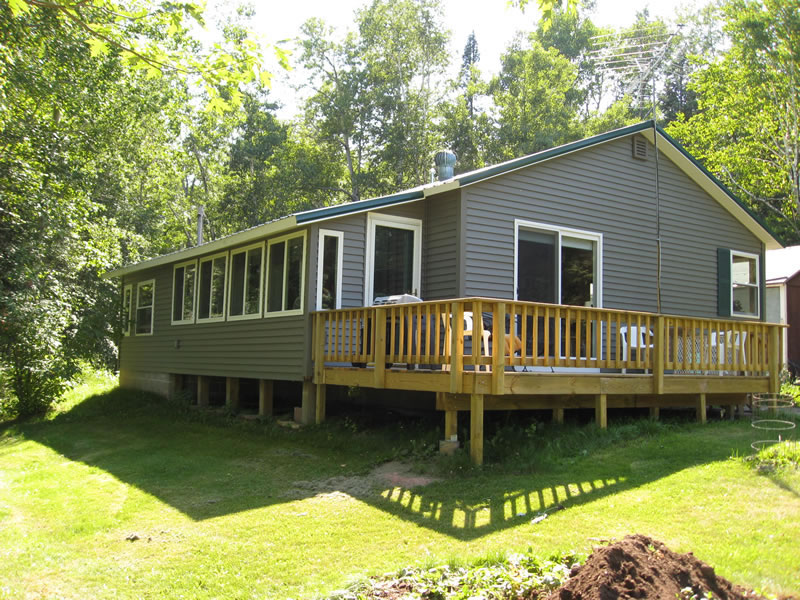 No Hidden Costs
Our process keeps you informed.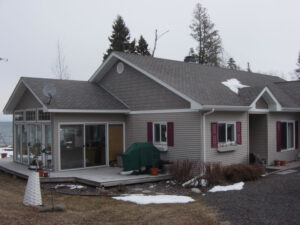 Services
We cover a variety of
remodeling services.
Bark River Remodeling ~ "Home Improvement Begins Here!"
Let us show you what a differnce personalized service can make in your home improvement experience. Our estimates are free. Customer satisfaction is our aim. Call us today to set up an appointment.
Fully Insured & Licensed in Wisconsin

New Construction and Remodeling

Honesty, Integrity, Quality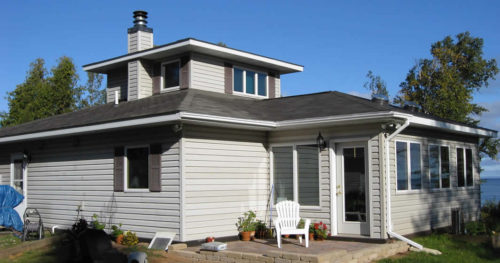 "We wish we had hired you first"
Of our customers who initially reject our estimmates, due to cost, 90% return to us in the future saying, "We wish we had hired you first."
Our newly purchased cabin looked to have an incurable defect: a bathroom with a slanted ceiling in the entrance and no door. Joe rose to the challenge and created a custom-built door that joined to a custom-built wall. Great creativity and skill at a very reasonable price.
If you want the best, call Joe. When you do you can be confident the job will be done right. There will be no short cuts just to finish the job. Joe is highly skilled, extremely knowledgeable and very thorough in all that he does.

There are few individuals in this field that can match the workmanship, problem solving and communication skills that Joe possesses.
Joe knows that each project he completes will have his name forever attached to the project. He is going to complete the job with excellence so that the customer will be satisfied for decades to come.
Our carpentry projects were completed in a very professional, high quality manner. Communication was excellent throughout the process and we were very satisfied with all aspects of the job. We strongly recommend Bark River Remodeling to anyone needing high quality work coupled with integrity.
We were impressed with Joe's professionalism in coordinating our kitchen and bath remodel. We love the new look and were more than pleased to have the work done so timely that we could enjoy Thanksgiving with our kids and grandkids in our new kitchen. Joe attended to every detail and kept the communication open during the entire process, not to mention that there were no surprises on the cost estimates.
We have been very satisfied with the work done by Bark River Remodeling. Throughout the whole process, Joe has given helpful suggestions as to decorating and materials and has kept us informed of the progress. He is conscientious about meeting deadlines and his work is of the highest quality. We are so pleased with the outcome that we immediately hired him for a second project. We recommend Bark River Remodeling without reservations.
Joe, the cabin looks really good. The trim, siding, soffits, fascia and caulking all look great. I appreciate how well picked up you left the cabin and garage. Thanks again for making this an enjoyable project.
Joe Hokanson of Bark River Remodeling has done three jobs for us over the past year. In all instances we have been most pleased with the results. Joe is a construction professional and a meticulous craftsman with an affable personality. Moreover, he has excellent ideas, and he has a clear understanding of what he will and will not do. We have found him to be very fair and straightforward in all transactions, and we recommend him with no reservations whatever.